Toshiya Uchida, Chair, Committee on Documented Information Professional Certification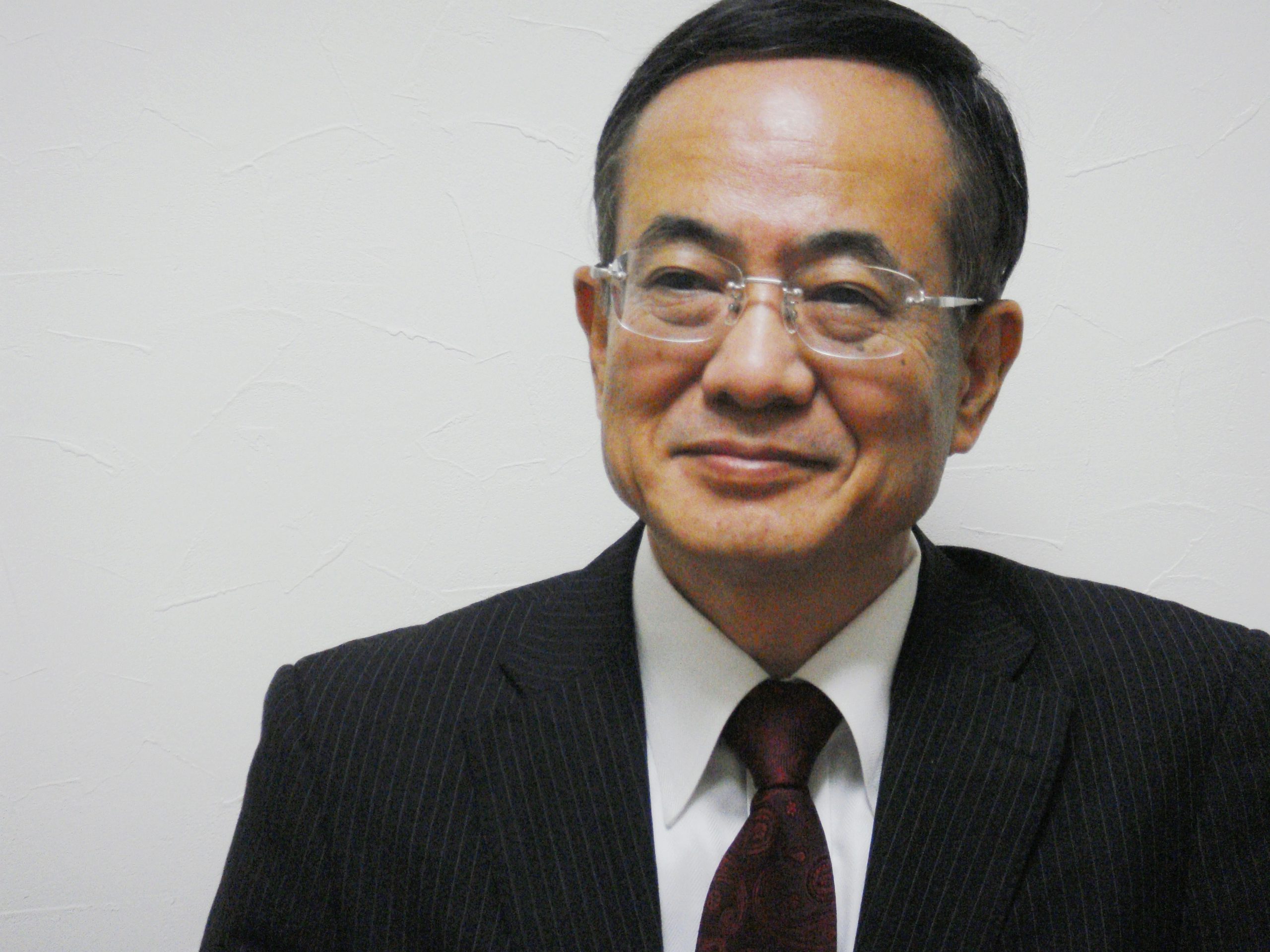 It is my pleasure to have this opportunity to speak of our Committee.
The Committee on the Documented Information Professional Certification was introduced in September 2011 with the startup of a new certification scheme for IT users. I joined the Committee from the start as a member and was appointed chair in April 2013.
 The certification seminar was planned not only for participants to gain knowledge but also to provide a means of exchange among those who shared the same issues, through deliberations with Committee members.
 To date, we now have approximately 900 friends and colleagues who share our commitment toward document information management. In the future, we plan to not only increase the number of our friends and colleagues but also to share more issues in document information management and create a venue for the exchange of ideas regarding improvement.
 The seminar is an ideal opportunity for gaining a basic knowledge of this area. The Committee, along with our seminar lecturers, are working to make it a more practical experience for addressing the issues that the participants are facing today.
1.Promoting Digital Transformation
 In digital transformation (DX), the 2025 digital clip has been regarded as a problem for some major business corporations. However, the pandemic spurred by COVID-19 has made teleworking vital, catapulting DX as an issue to be addressed by enterprises regardless of scale.
 In 2020, business enterprises that had been working in haste to build the infrastructure for teleworking schemes realized the need to examine the fundamental nature of their business operations. In the past, document management and document information management had been regarded as something to be handled after the business task was completed. However, the understanding that this was essential for business organization and reform had started to grow among business enterprises.
 For this reason, an increasing number of participants have joined in from the business divisions that have lead the drive toward DX; namely, the areas of DX promotion, business reform, general affairs, IT, technology management and others. (Figure 1)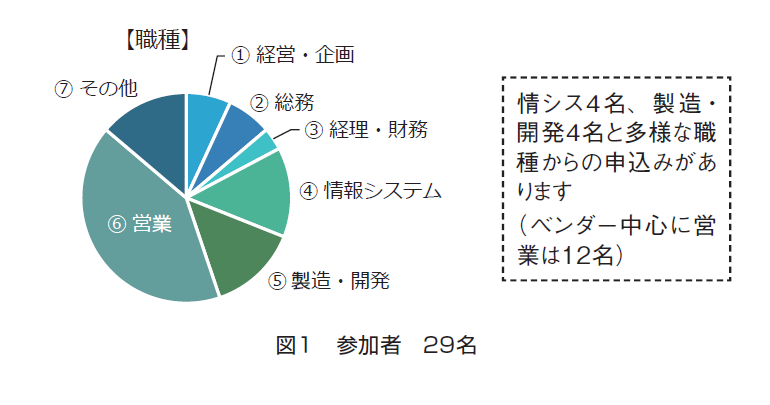 2.Action on the Latest Issues
 The corporate environment is undergoing drastic changes, such as the wider use of cloud storage, revision of the Electronic Book Preservation Act, the use of electronic contracts, etc. In the face of these developments, we are working on an explanation of the key points and other points of attention from the user perspective as well as from the standpoint of document information management. Since document information is being used in various situations in the course of day-to-day business administration, we believe participants will understand that comprehension of the fundamental nature of document information management is essential in applying new technologies.
3.Certification Seminar Development Oriented to Involvement All Participants
 In the past, seminars were limited to the Tokyo and Kasai areas. Starting in September 2020, Zoom seminars became possible, allowing participation from all parts of Japan. This change has been received very warmly because of the seminars' accessibility by those in remote locations.
 The seminars not only take place in a classroom format but also include two workshops during the two-day event. This has drawn a very positive response, with participants finding it very beneficial in problem-solving as they are able to share the issues they're experiencing in group discussions. In addition to taking questions during the lectures, personalized counseling sessions are offered on the last day so that participants can seek advice on matters that cannot be shared in front of others. These one-on-one, personal consultations with our lecturers have been found to be a great benefit the seminar offers.
4.Study Group
 A study group for certified professionals, launched as a group meeting for certified persons to engage in personal exchange, has been now an online event via Zoom since November 2020. The study group is organized for the discussion of specific themes that could not be covered in the certification seminars. To explore more deeply into document information management and not to stop gaining knowledge with the achievement of certification, we urge active participation by those certified, since the group sessions offer the following benefits.
A deeper understanding into specific themes.
Increased knowledge regarding the differences in approach adopted by other companies and industries.
The opportunity to give a presentation on one's own company and receive feedback from those with other companies.
Expectations and Recommendations from the Committee
At present, the Japan Image and Information Management Association (JIIMA) has two types of qualifications for human resources development.
The Documented Information Professional certification has been created to offer certification to users involved in document management within business enterprises, government offices, local government offices, etc., that deal with a large volume of document information.
 There are also many who work in document information management as a specialized field and participate because they would like to keep up with the current issues facing users. This is a situation that can occur when a business enterprise suddenly decides to implement work-style reforms and top management suddenly announces the promotion of a paperless operation – with you suddenly appointed as the leader of the project.
 It is quite natural for a person without such experience to not know where to begin and thus fall into total confusion.
Many of the participants in our recent seminars have experienced such circumstances. (Figure 2)